PBO Lab (AccelSoft Inc.)
PBO Lab is a graphic computer environment developed specifically for the particle accelerator community. PBO Lab is based on the Multi-Platform Shell for Particle Accelerator Related Codes (S.P.A.R.C. MP) software technology. The PBO Lab Basic Package consists of three main parts: the graphic user interface (GUI) with beamline construction kit, a fully integrated interactive tutorial system, and tools for analyzing single particle trajectories, beam envelopes, and beamline layouts. In addition, several powerful Application Modules are available for quantitative analysis and design.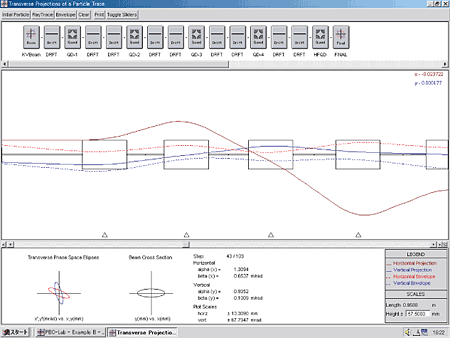 AET, Inc. is AccelSoft distributor in Japan. If you are from outside Japan, please contact an agent in your country.