Special Specifications
Dielectric Resonator for Ceramics
This system is designed for low loss dielectrics with high dielectric constant.
Dielectric cylinder sample is short-circuited at both ends by parallel conducting plates.
The dielectric cylinder resonates in TE011 mode by microwave feeding with loop antenna.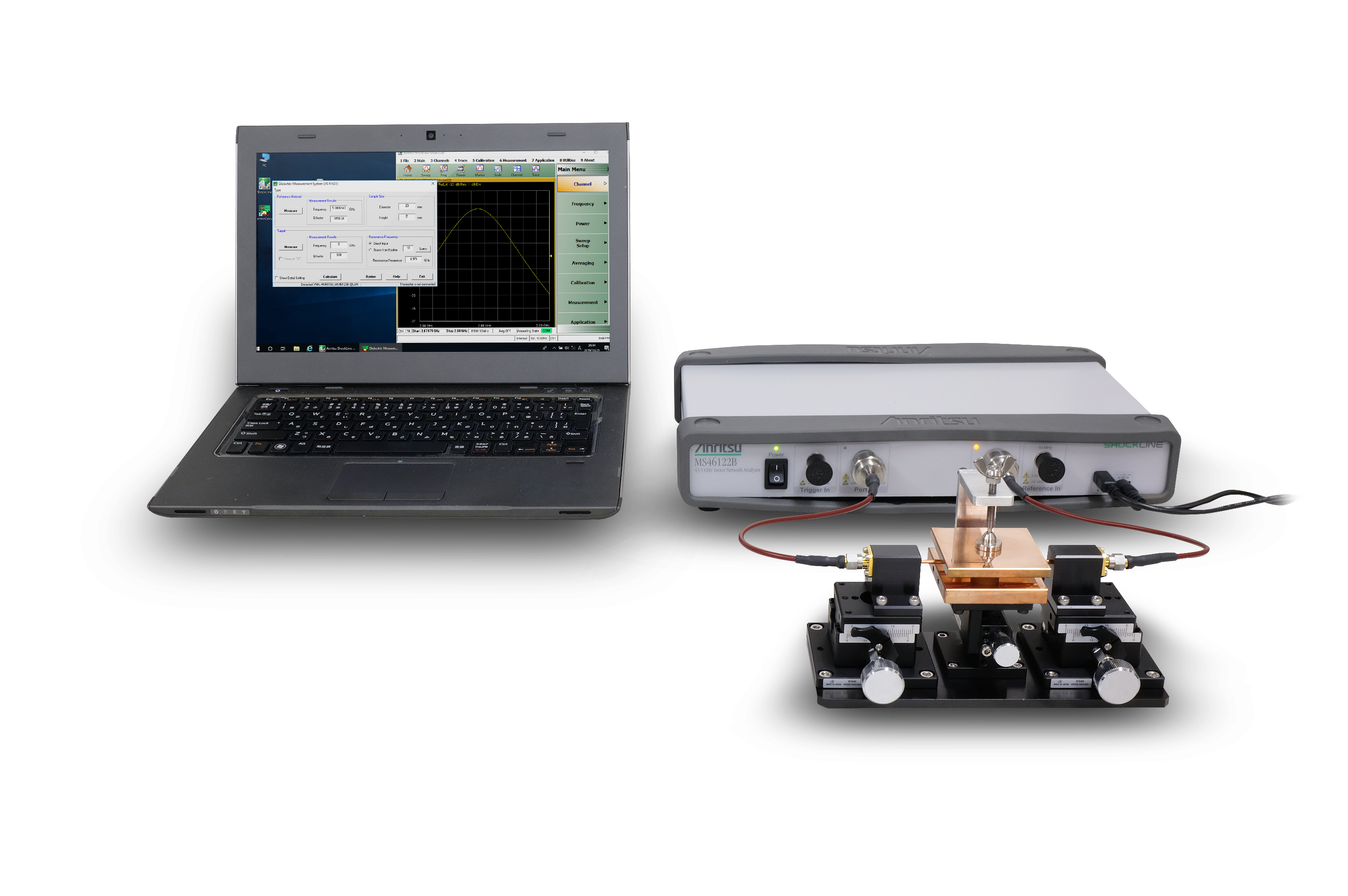 Specifications
| | |
| --- | --- |
| Measurement frequency | Lower than 20GHz (Frequency depends on size and dielectric properties of sample) |
| Measurement range | εr(Dk):5 - 200 tanδ(Df):0.001 - 0.00001 |
| Measurement accuracy | εr(Dk):±1% tanδ(Df):±5% |
| Sample shape | Cylinder |
| Compliant standard | JIS R1627, IEC 61338-1-3 |
Cavity Resonator for Powder
Powder samples can be measured by loading into the quartz tube.
The system calculates the dielectric constant of the powder itself by the volume filling rate from the true density of the sample.
This system also supports accurate measurement of non-polar solvents with low dielectric constant and low dielectric loss.
Dedicated vibrator enables dense filling of powder samples.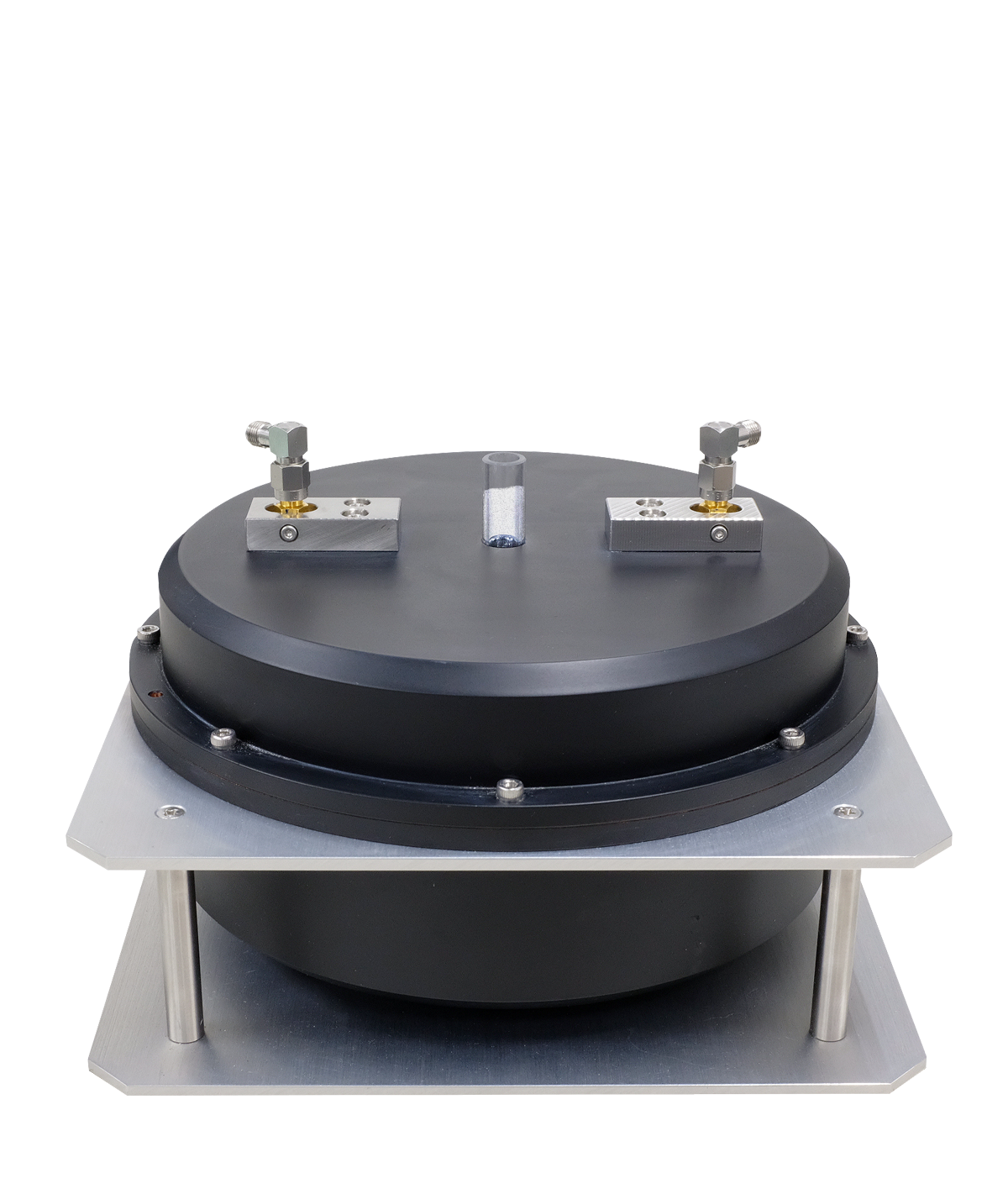 Cavity Resonator for Powder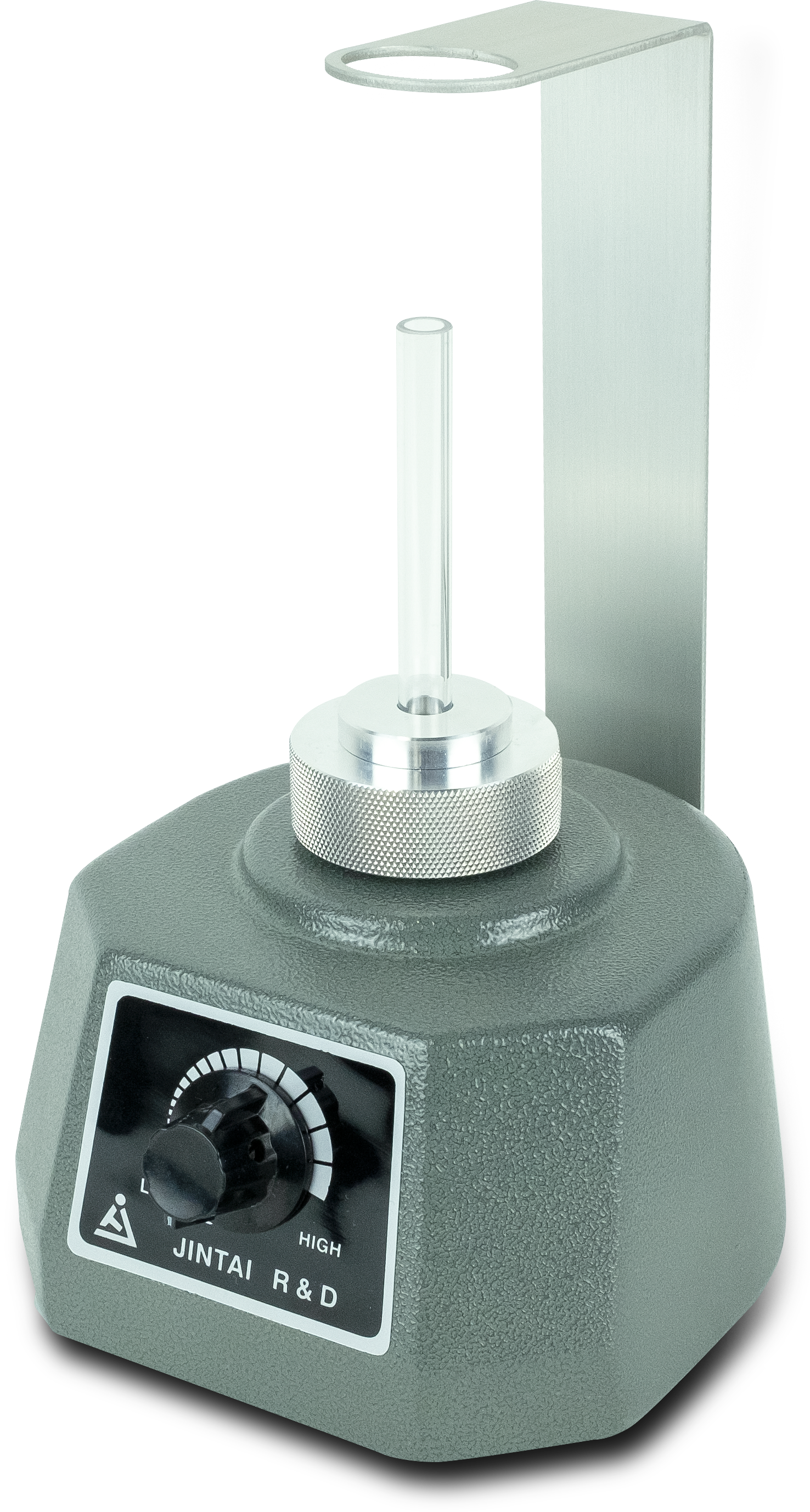 Dedicated vibrator
Specifications
| | |
| --- | --- |
| Frequency range | 1GHz (Ask for other frequencies) |
| Sample form | Powder, Liquid |
| Measurement range(Volume averaged) | εr(Dk):1 - 6 tanδ(Df):0.01 - 0.0001 |
| Measurement accuracy | εr(Dk):±1% tanδ(Df):±5% |
| Required amount | more than 3 cc (for 1GHz) |